The 3D-mapping technology combines storytelling, visual and audio effects, and technical precision to transform the 4,300-square-foot ballroom into any setting. This allows guests to embark on a captivating journey, similar to L'Atelier des Lumiéres in Paris.
Rick Ueno, General Manager of W South Beach, highlighted the transformative potential of the new space in a press statement. He noted that the hotel has been the social center of major cultural events in Miami, such as Art Basel and Miami Swim Week, for a decade. The renovation aims to transform the way events and meetings are conducted on the beach.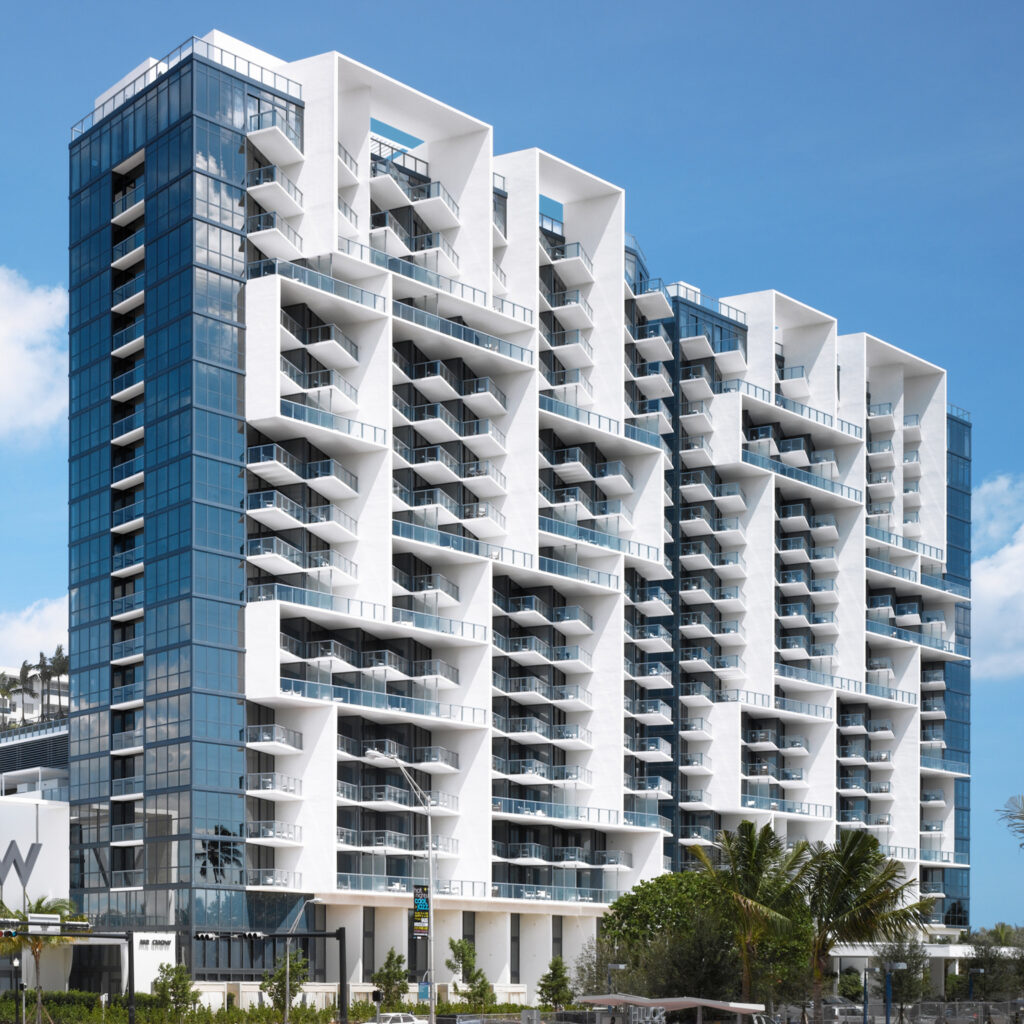 The built-in projection system requires only light and is fully customizable with pre-set color scenes. It also offers a digital library of stills and video displays suitable for various events, including weddings, parties, meetings, and corporate gatherings.
The ballroom space, which can accommodate up to 250 people, can be divided into two spaces for a more intimate setting. It features customizable LED lighting built into 12 ceiling coves and six wall arches, creating an energy-efficient system that bypasses traditional venue-specific limitations to make the projection mapping come to life.
The space also includes four presentation projectors built into the ceiling, 24 built-in microphones affixed to the ceiling for speech reinforcement and recording, and 32 audio speakers offering a discrete design and high performance. Each of the 52 pin spots has an adjustable 6' radius beam that is easily controlled and programmed to provide an elevated performance for the projection mapping.
In addition to the ballroom, W South Beach offers three renovated studios that can each hold up to 60 people. These studios are equipped with 75" LCD monitors, wireless internet and HDMI connectivity, and dimmable soft white LED and recess lighting. The studios can be combined into one larger space as needed.
W South Beach, which opened in 2009, has established itself as a celebrity magnet and a second home to discerning travelers from around the world. In November 2020, a $30 million renovation infused its 357 guest suites and Away Spa with a sense of calm that feels in-tune with Miami's evolution. The hotel's two iconic swimming pools, WET and Mini WET, were refinished with the renovation, along with refreshed poolside cabanas.
The hotel offers nearly 15,000 square feet of dynamic indoor and outdoor venues, making it an inspired choice for events and conferences. The meeting spaces are equipped with state-of-the-art AV equipment and services. The hotel's 400 rooms, the largest guest rooms in South Beach, each offer balconies and expansive ocean views. The recent renovation gave the rooms a brighter feel with beach house-style millwork, natural oaks, neutral textures, and a beige color palette with accents of soft corals and shaded teals. High-tech elements, like circadian lighting with three preset mood modes and under bed lights, add a futuristic touch.